Interactive Instruction Using Multimedia
Create interactive instructional materials that increase learner retention by integrating multimedia with engaging content.
Rather than replacing instructor-led training, the flexibility and economy of computer based training augment traditional training methods. In fact, the very nature of computer-based learning - its availability at any time and any place - makes it an ideal resource for on-the-job training. The delivery of training to remote locations, large staff situations, multiple offices, and to a variety of training levels are all needs that CBL can satisfy on both performance and budgetary levels.
Studies have shown that multimedia-based programs have increased learning retention by 80%, while cutting learning time and costs by 50%. Other research has shown that interactive computer based learning increases learning efficiencies and effectiveness (50% reduction in learning time, 60% increase in retention), compared with conventional classroom learning.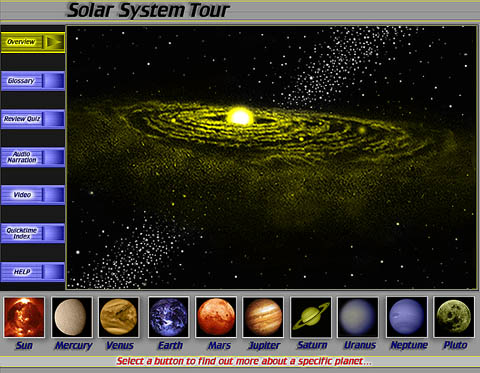 Click on the image above to see how the onViz authoring interface looks for this application...